Mold Remediation in Moncure, North Carolina
Have you found mold in your Moncure home or place of business? You've come to the right place. Glover Environmental has a proven track record of completely and permanently removing mold in Moncure buildings, and improving indoor air quality. Glover Environmental's skilled technicians competently eliminate the mold throughout your home or professional building. Behind walls and under floorboards are common areas where mold spores lurk. Call the finest Moncure, NC mold removal experts and have your mold completely eradicated!
---
If you've got mold in Moncure
---
Choose Glover Environmental for Mold Remediation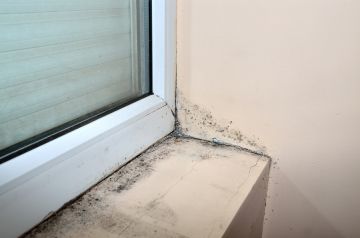 Since 2004, Glover Environmental has offered professional Moncure, North Carolina mold remediation services to property owners who are in need of a competent mold remediation contractor. Moncure residents are aware of the health implications if mold spores spread in their home or office.
They look to Glover Environmental, the Moncure mold removal experts, to effectively and safely remove mold from their properties. Water intrusion or moisture, combined with warm temperatures create an ideal environment for mold to grow. Health problems ranging from asthma, headaches, eye, and sinus irritation to upper respiratory infections may result. Don't put your family or your employees at risk! Call (919) 289-9959 for mold remediation today!
Moncure Mold Inspection
Glover Environmental offers comprehensive Moncure mold testing. First, we'll perform a visual inspection of the areas suspected of contamination. Next, we take moisture and temperature readings to verify the existence of mold in the house. If mold is found, you will receive a written report of the amount and type of mold identified and a swift and thorough plan of action is put into place.
Mold Removal in Moncure
Glover Environmental uses best practices when performing the process of mold removal. Moncure residents can limit their exposure to mold and mold spores by relying on our skilled remediation crews to fully remove the mold from their property. Mold removal, Moncure homeowners know, is best left in the hands of professionals when dealing with possible health risks or worse yet, indoor air toxins.
---
Leave the mold remediation in Moncure, NC to us!
Contact (919) 289-9959 to handle your mold removal promptly and safely.
---
Call for FREE Mold Remediation Quote
---