Crawl Space Restoration in Dunn, North Carolina
Are you neglecting the crawl space of your Dunn home? If so, you're not alone. Crawl spaces are possibly the most neglected areas in homes. However, it is very important to periodically check that your crawl space tightly sealed to the elements to prevent moisture or rodents. Should you find any type of damage in your crawl space area, Glover Environmental is the leader in crawl space cleaning & crawl space encapsulation in Dunn, North Carolina. The last thing you want is for your home's value to plummet or for you to lose a lot of time and money because illnesses from mold growth or eventual structural damage.
---
Call for a FREE Quote
---
What does the crawl space do?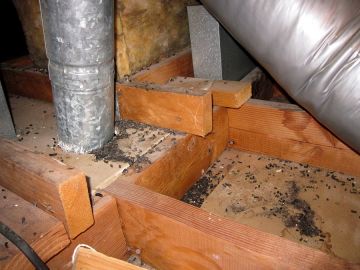 The crawl space of your home protects your home from penetration of moisture and humidity. Therefore, one of the most frequently seen problems with crawl spaces is with moisture damage, which in turn causes other issues such as mold growth. In order to prevent moisture damage, Glover Environmental provides moisture control of Dunn crawl spaces by replacing or installing the proper vapor barriers. This vapor barrier effectively prevents and eliminates any moisture, which can lead to mold and mildew proliferation. When you're in need of a vapor barrier in Dunn, call Glover Environmental at (984) 600-6608.
Glover Environmental is the Leader in Dunn in Crawl Space Restoration
Our crawl space restoration services include:
Rodent damage cleaning & restoration
Insulation replacement
Mold damage restoration
Vapor barrier replacement
Moisture damage restoration
Repair foundation
Repair damaged concrete
Let the trained professionals at Glover Environmental go where you don't want to! Call (984) 600-6608 for a FREE quote for your Dunn crawl space restoration project today.
---
Call for FREE Crawl Space Restoration Quote
---